Shin.Godzilla.2016.iTALiAN.DVDRip.x264.MP4-CaMik
Category

Movies

Type

Mp4

Language

Italian

Total size

526.8 MB

Uploaded By BELFA
Downloads

170

Last checked

1 week ago

Date uploaded

2 weeks ago

Seeders

22

Leechers

0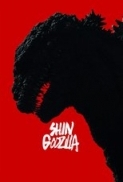 Action
Adventure
Science Fiction
Thriller
Drama
Japan is plunged into chaos upon the appearance of a giant monster.
Infohash : CDF9F0CE97A7E9F844630C504080BC6C3C35EF80


DATA USCITA: 03 luglio 2017
GENERE: Azione, Fantascienza
ANNO: 2016
REGIA: Hideaki Anno, Shinji Higuchi
ATTORI: Jun Kunimura, Shinya Tsukamoto, Satomi Ishihara, Hiroki Hasegawa
PAESE: Giappone
DISTRIBUZIONE: QMI Stardust, in collaborazione con Dynit e Minerva Pictures

.:: TRAMA ::.

È una giornata tranquilla in Giappone, quando una strana fontana d'acqua erutta nella baia, provocando il panico, che si diffonde anche tra i funzionari di governo. Inizialmente si pensa a un'anomala attività vulcanica, ma un giovane dirigente osa chiedersi se possa trattarsi di qualcosa di vivo. Il suo incubo peggiore prende vita quando un mostro emerge dal profondo e comincia a seminare distruzione per la città. Mentre il governo cerca di salvare i cittadini, una squadra di volontari cerca di scoprire la debolezza della creatura. Ma il tempo non è dalla loro parte: la più grande catastrofe mai abbattutasi sul mondo evolve e lo fa davanti ai loro occhi.

It is a quiet day in Japan when a strange water fountain erupts in the bay causing panic, which spreads even among government officials. Initially, one thinks of an anomaly volcanic activity, but a young leader dare wonder if it can be something alive. His worst nightmare comes to life when a monster emerges from the depths and begins to sow destruction for the city. As the government attempts to save citizens, a team of volunteers tries to find out the creature's weakness. But time is not on their side: the greatest catastrophe ever knocked down on the world evolves and does so in front of their eyes.




.:: AVINAPTIC ::.

[spoiler]

[ Info sul file ]

Nome: Shin.Godzilla.2016.iTALiAN.DVDRip.x264.MP4-CaMik.mp4
Data: Fri, 10 Nov 2017 16:50:53 +0100
Dimensione: 552,414,942 bytes (526.823942 MiB)

[ Magic ]

Tipo file: ISO Media, MPEG v4 system, version 2

[ Info generiche ]

Durata: 01:54:56 (6895.68 s)
Contenitore: MP4/MOV
Major brand: ISO Base Media version 512
Compatible brands: JVT AVC
Data di creazione: Fri, 10 Nov 2017 06:40:30 +0100
Data di modifica: Fri, 10 Nov 2017 06:40:30 +0100
Totale tracce: 2
Traccia n. 1: video (avc1) [VideoHandler]
Traccia n. 2: audio (mp4a) [Stereo]

[ Dati rilevanti ]

Risoluzione: 720 x 428
Larghezza: multipla di 16
Altezza: multipla di 4
DRF medio: 22.991206
Deviazione standard: 5.437265
Media pesata dev. std.: 5.291851

[ Traccia video ]

Codec: avc1
Risoluzione: 720 x 428
Frame aspect ratio: 180:107 = 1.682243
Pixel aspect ratio: 64:45 = 1.422222
Display aspect ratio: 256:107 = 2.392523
Framerate: 25 fps
Bitrate: 506.46666 kbps
Durata: 01:54:56 (6895.68 s)
Qf: 0.065741

[ Traccia audio ]

Codec: mp4a
Bitrate: 128.290313 kbps
Tipo di bitstream (bs): AAC LC (Low Complexity)
Frames (bs): 323,234
Durata: 01:54:56 (6895.658667 s)
Chunk-aligned (bs): Sì
Bitrate (bs): 128.290313 kbps VBR
Freq. campionamento (bs): 48000 Hz
Modo (bs): 2: front-left, front-right

[ Bitstream video ]

Tipo di bitstream: MPEG-4 Part 10
User data: x264 | core 148 r2708 86b7198 | H.264/MPEG-4 AVC codec
User data: Copyleft 2003-2016 | http://www.videolan.org/x264.html | cabac=1
User data: ref=3 | deblock=1:0:0 | analyse=0x1:0x111 | me=hex | subme=7 | psy=1
User data: psy_rd=1.00:0.00 | mixed_ref=1 | me_range=16 | chroma_me=1
User data: trellis=1 | 8x8dct=0 | cqm=0 | deadzone=21,11 | fast_pskip=1
User data: chroma_qp_offset=-2 | threads=12 | lookahead_threads=2
User data: sliced_threads=0 | nr=0 | decimate=1 | interlaced=0
User data: bluray_compat=0 | constrained_intra=0 | bframes=3 | b_pyramid=2
User data: b_adapt=1 | b_bias=0 | direct=1 | weightb=1 | open_gop=0 | weightp=2
User data: keyint=250 | keyint_min=25 | scenecut=40 | intra_refresh=0
User data: rc_lookahead=40 | rc=abr | mbtree=1 | bitrate=512 | ratetol=1.0
User data: qcomp=0.60 | qpmin=0 | qpmax=69 | qpstep=4 | vbv_maxrate=10000
User data: vbv_bufsize=10000 | nal_hrd=none | filler=0 | ip_ratio=1.40
User data: aq=1:1.00
SPS id: 0
Profile: [email protected]
Num ref frames: 4
Aspect ratio: Custom pixel shape (64:45 = 1.422222)
Chroma format: YUV 4:2:0
PPS id: 0 (SPS: 0)
Tipo di codifica entropica: CABAC
Weighted prediction: P slices - explicit weighted prediction
Weighted bipred idc: B slices - implicit weighted prediction
8x8dct: No
Totale frames: 172,392
Drop/delay frames: 0
Frames corrotti: 0

P-slices: 50817 ( 29.478 %) ######
B-slices: 119691 ( 69.430 %) ##############
I-slices: 1884 ( 1.093 %)
SP-slices: 0 ( 0.000 %)
SI-slices: 0 ( 0.000 %)

[ Analisi DRF ]

DRF nedio: 22.999542
deviazione standard: 5.441018
max DRF: 38

DRF=1: 2 ( 0.001 %)
DRF=2: 3 ( 0.002 %)
DRF=3: 19 ( 0.011 %)
DRF=4: 45 ( 0.026 %)
DRF=5: 125 ( 0.073 %)
DRF=6: 133 ( 0.077 %)
DRF=7: 192 ( 0.111 %)
DRF=8: 517 ( 0.300 %)
DRF=9: 2440 ( 1.415 %)
DRF=10: 3269 ( 1.896 %)
DRF=11: 2533 ( 1.469 %)
DRF=12: 391 ( 0.227 %)
DRF=13: 633 ( 0.367 %)
DRF=14: 951 ( 0.552 %)
DRF=15: 1523 ( 0.883 %)
DRF=16: 2633 ( 1.527 %)
DRF=17: 4521 ( 2.623 %) #
DRF=18: 7122 ( 4.131 %) #
DRF=19: 9959 ( 5.777 %) #
DRF=20: 12605 ( 7.312 %) #
DRF=21: 14198 ( 8.236 %) ##
DRF=22: 14737 ( 8.549 %) ##
DRF=23: 14406 ( 8.357 %) ##
DRF=24: 13910 ( 8.069 %) ##
DRF=25: 12018 ( 6.971 %) #
DRF=26: 10680 ( 6.195 %) #
DRF=27: 9713 ( 5.634 %) #
DRF=28: 6921 ( 4.015 %) #
DRF=29: 6578 ( 3.816 %) #
DRF=30: 5478 ( 3.178 %) #
DRF=31: 4473 ( 2.595 %) #
DRF=32: 3343 ( 1.939 %)
DRF=33: 2506 ( 1.454 %)
DRF=34: 1798 ( 1.043 %)
DRF=35: 1212 ( 0.703 %)
DRF=36: 523 ( 0.303 %)
DRF=37: 256 ( 0.148 %)
DRF=38: 18 ( 0.010 %)
DRF>38: 0 ( 0.000 %)

P-slices DRF medio: 21.283881
P-slices deviazione std.: 5.175136
P-slices max DRF: 38

B-slices DRF medio: 23.800912
B-slices deviazione std.: 5.35351
B-slices max DRF: 38

I-slices DRF medio: 18.36465
I-slices deviazione std.: 4.906584
I-slices max DRF: 32

[ Analisi DRF (corretta) ]

Fine titoli di testa: 00:00:23 (22.52 s) - frames ignorati: 563

DRF nedio: 22.991206
deviazione standard: 5.437265
max DRF: 38

DRF=1: 2 ( 0.001 %)
DRF=2: 1 ( 0.001 %)
DRF=3: 16 ( 0.009 %)
DRF=4: 43 ( 0.025 %)
DRF=5: 122 ( 0.071 %)
DRF=6: 130 ( 0.076 %)
DRF=7: 189 ( 0.110 %)
DRF=8: 517 ( 0.301 %)
DRF=9: 2438 ( 1.419 %)
DRF=10: 3269 ( 1.902 %)
DRF=11: 2532 ( 1.474 %)
DRF=12: 391 ( 0.228 %)
DRF=13: 631 ( 0.367 %)
DRF=14: 950 ( 0.553 %)
DRF=15: 1519 ( 0.884 %)
DRF=16: 2633 ( 1.532 %)
DRF=17: 4517 ( 2.629 %) #
DRF=18: 7115 ( 4.141 %) #
DRF=19: 9945 ( 5.788 %) #
DRF=20: 12594 ( 7.329 %) #
DRF=21: 14194 ( 8.261 %) ##
DRF=22: 14725 ( 8.570 %) ##
DRF=23: 14391 ( 8.375 %) ##
DRF=24: 13881 ( 8.078 %) ##
DRF=25: 11983 ( 6.974 %) #
DRF=26: 10605 ( 6.172 %) #
DRF=27: 9596 ( 5.585 %) #
DRF=28: 6880 ( 4.004 %) #
DRF=29: 6548 ( 3.811 %) #
DRF=30: 5397 ( 3.141 %) #
DRF=31: 4420 ( 2.572 %) #
DRF=32: 3343 ( 1.946 %)
DRF=33: 2505 ( 1.458 %)
DRF=34: 1798 ( 1.046 %)
DRF=35: 1212 ( 0.705 %)
DRF=36: 523 ( 0.304 %)
DRF=37: 256 ( 0.149 %)
DRF=38: 18 ( 0.010 %)
DRF>38: 0 ( 0.000 %)

P-slices DRF medio: 21.272218
P-slices deviazione std.: 5.167703
P-slices max DRF: 38

B-slices DRF medio: 23.793742
B-slices deviazione std.: 5.350768
B-slices max DRF: 38

I-slices DRF medio: 18.372872
I-slices deviazione std.: 4.897656
I-slices max DRF: 32

[ Conformità al profilo ]

Profilo selezionato: MTK PAL 6000
Risoluzione: Ok
Framerate: Ok
Min riempimento buffer: 81%

Rapporto creato da AVInaptic (18-12-2011) in data 10-11-2017 16:55:58

[/spoiler]
Files:
Shin.Godzilla.2016.iTALiAN.DVDRip.x264.MP4-CaMik.mp4 (526.8 MB)
Code:
udp://tracker.coppersurfer.tk:6969/announce

udp://tracker.opentrackr.org:1337/announce

udp://tracker.leechers-paradise.org:6969/announce

udp://tracker.zer0day.to:1337/announce

udp://eddie4.nl:6969/announce

udp://9.rarbg.me:2750/announce

udp://9.rarbg.to:2780/announce

udp://9.rarbg.com:2730/announce

udp://tracker.pirateparty.gr:6969/announce

udp://p4p.arenabg.com:1337/announce

http://ipv4.tracker.harry.lu/announce

http://ipv4.tracker.harry.lu:80/announce

http://t.nyaatracker.com/announce

http://tracker.devil-torrents.pl:80/announce

http://tracker.devil-torrents.pl/announce

http://open.kickasstracker.com/announce

http://open.kickasstracker.com:443/announce

http://t.nyaatracker.com:80/announce

http://retracker.mgts.by:80/announce

http://45.33.11.224/announce

http://tracker.torrentyorg.pl:80/announce

http://pt.lax.mx:80/announce